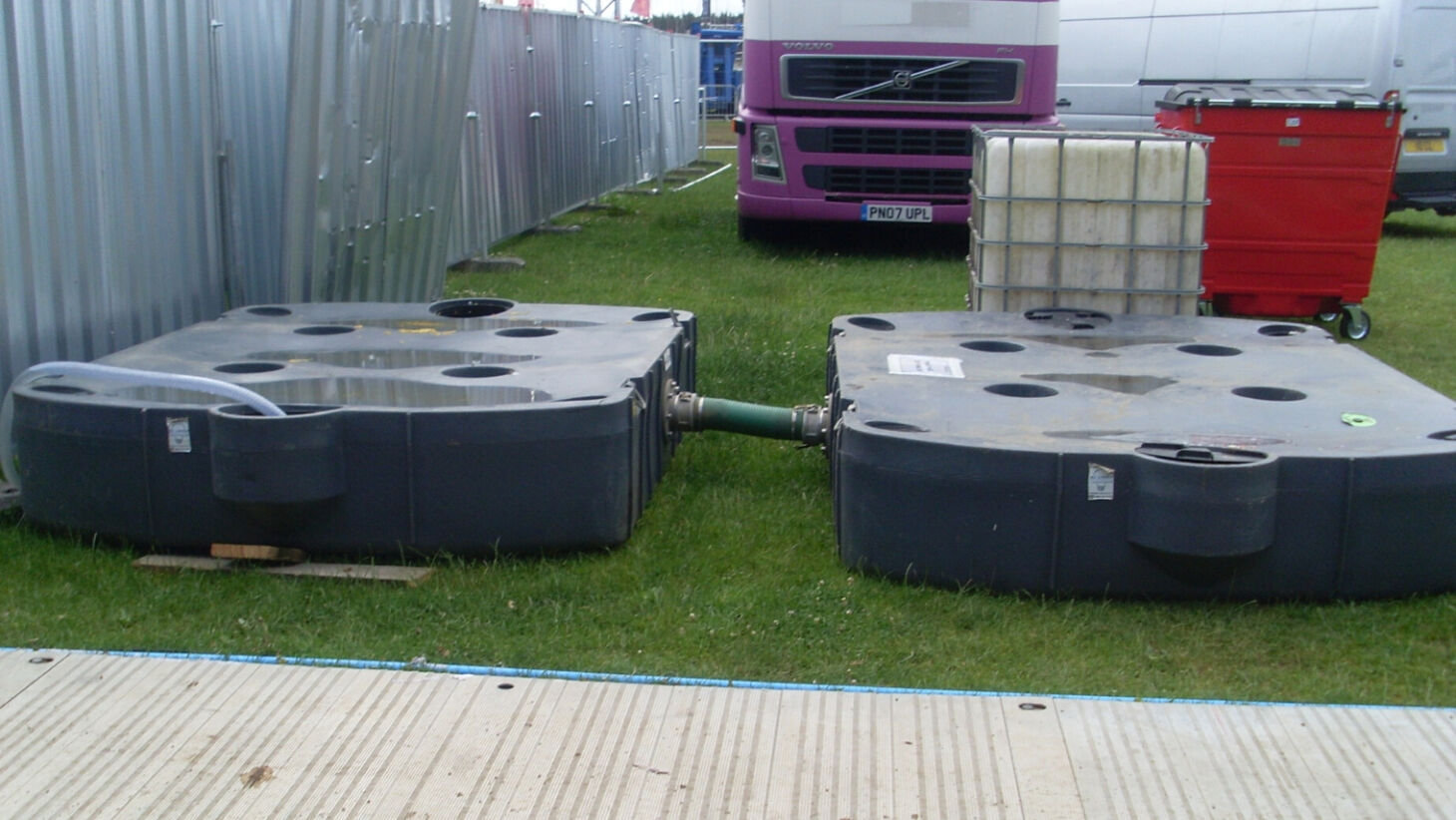 Waste Tanks
We have a huge range of 500 and 750 gallon waste tanks available for hire, to compliment our portable toilets and showers, or as stand alone waste tanks. The flat, 'slide under' design means it can be positioned underneath or alongside site catering units, site accommodation, toilets or showers. We can also provide ad-hoc or regular emptying of all of our waste tanks, just ask our Loo Hire team for more details.
---
Splashdown toilet
Designed and built by A1 Loo Hire, our 6 cubicle toilet blocks (or Splashdown loos as they are more commonly called) which are ideal where there is mains water connection but where access for regular emptying may be an issue. Operating on a foot flush system it only uses 300ml to flush and has a tank capacity of 3000 gallons. The toilet blocks can be connected together and emptied at either end without disruption to the users.
---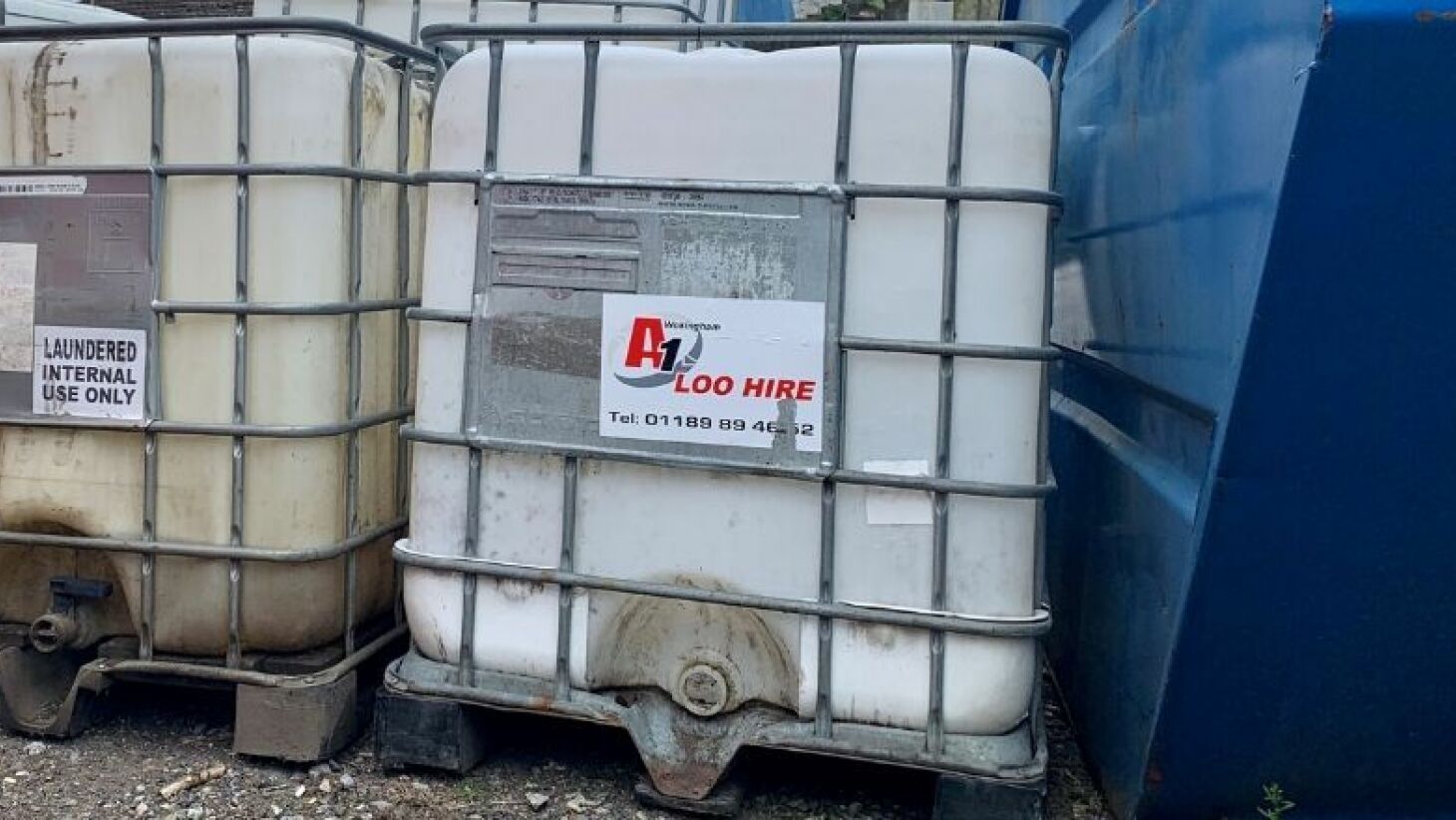 IBCs
We have a range of Intermediate Bulk Containers (IBC) that are a perfect hire solution to supply fresh water to toilet blocks, shower units or site welfare units where mains water access isn't possible. Our IBC's are suitable for potable water / food grade material so are a popular choice on construction sites, for outdoor events, and leisure sites where potable water for welfare facilities is a requirement. Available in a range of sizes, we can help advise on what you need for your event.
---
12-foot welfare unit
Our 12-foot welfare units are a great fit for any construction site providing on-site canteen and welfare facilities for up to 6 people. Complete with a separate toilet, drying room and plenty of space to sit and eat as well as a small internal kitchenette including microwave and kettle, they are a popular choice for longer term construction work. The units also complete with phone charging points and storage for workers to keep their personal belonging whilst on site.
Average dimensions: Length 12' x width 8' x height 9' (3.6m x 2.42m x 2.7m)
---
---
20-foot welfare unit
The largest of our on-site welfare units, the 20-foot unit includes a modern and open plan canteen space including a table and comfortable seating area for up to 10 people. Our 20-foot units come inclusive of running hot water, built-in charging points, microwave and kettle along with a separate toilet and drying room. This multifunctional unit is the perfect solution for a large site as it provides resting space for staff, storage facilities for belongings and a separate office space with laptop charging points.
Average dimensions: Length 20' x width 8' x height 9' (6.2m x 2.42m x 2.7m)
---
Loowatt Toilets
Our fleet of Loowatt toilets provide luxury, waterless toilets offering a clean, hygienic and environmentally friendly experience for your guests. The waterless technology means they can be used anywhere, removing the need for mains connection or disruptive pump trucks on site.
The patented system uses a liner to draw waste down, out of the bowl, removing germs and odours and leaving a clean bowl after every flush. The waste is sealed in a concealed barrel, when these are full, they are removed, replaced and collected for processing. This means waste can be securely stored and collected at the end of the event if required.
The Loowatt waterless technology and waste disposal system is completely unique, always popular, it delivers a premium experience alongside versatility and sustainability.
Key features
● Completely chemical and water free
● Electric flush
● Available in 4 seat pods or 6 seat trailers
● Pods come equipped with hand sanitizer, trailers have sinks
Dimensions:
Pod size (m): 1.9W x 2.5L x 2.8H
Trailer size: 6m (L) x 2.45m (W) x 3m (H) + 1.25m L from towing bar
Trough Sinks
Our trough sinks are a popular choice for large outdoor events including festival and sporting events. They're easy to transport and easy to assemble so are a perfect bulk option for multiple hand washing outlets. Each sink has 8 water outlets and they are often positioned inside toilet enclosures for multiple hand washing facilities using minimal space.
---
2 Man Sink
Designated sink areas outside loos are proven to reduce the time people spend in the toilet cubicle, reducing queuing time and speeding up the foot flow through the toilet area. Our plastic 2-man sinks are the perfect practical solution for outdoor events helping to encourage hand washing on site. The sinks are operated via a foot pump and come complete with soap dispensers as standard. They come with twin internal tanks for fresh and dirty water so are completely self-contained.
---
Sanitiser pods
Our free-standing hand sanitising pods provide a perfect solution for hand sanitation at outdoor events, private parties and commercial businesses. With four foam dispensers, each with a 1000ml capacity they're efficient and easily refillable. Standing approximately 1.5 metres tall, the pod is weather proof so great for indoor or outdoor use.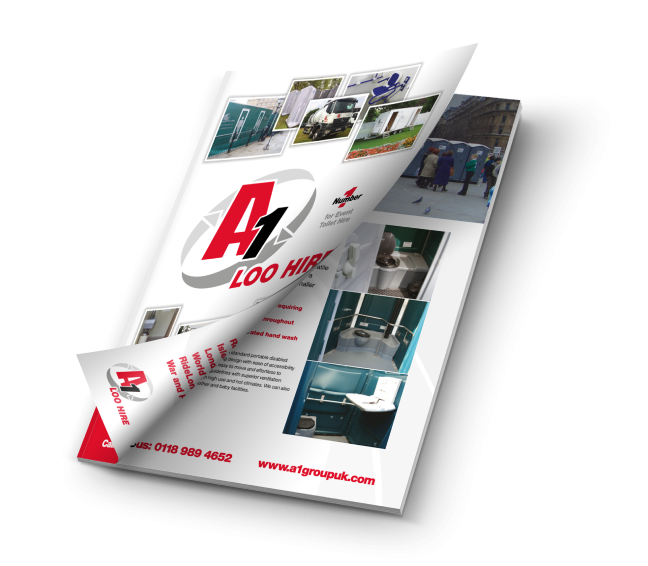 Download

Our Loo
Hire Brochure

Get all the details of our portable toilets and welfare units from our Loo Hire Brochure. You'll find out the full specifications on all our units so you can decide which is best for you.

Download