The A1 team are always very easy to deal with, they're efficient, always promp with booking work and we're always pleased with the end result. We work with both the Wet Waste and Loo Hire teams and everyone from the office to the drivers are great to work with.

Farley Estate

Having supplied the Festival since 2002 you know its never a straight forward job. The extra logistics involved with the ferry availability & bookings together with the constraints from Southern Water make it more complex than the average event. But the loos are serviced and cleaned well in advance of opening times. So just to say thanks for you and your teams hard work on the Festival. We look forward to seeing you next year.

Isle of White Festival

We have been using A1 Wet Waste for nearly four years now and have always been very happy with every aspect of their work, from the reporting to carrying out a job, A1 staff are professional and reliable. They regularly empty septic tanks for us and have been involved in jetting, clearing or investigating with cctv many problem drains. I highly recommend A1 Wet Waste.

Estate Manager, Berkshire Estate

Our team at Saltash have worked with A1 Wet Waste on site across the Parliament Estate for well over ten years and the working relationship gets ever stronger. Our joint experience and understanding of the requirements of such a complex working environment help us provide a first class service to the client. There is no job too great to send through to A1 Wet Waste and the site staff will not let a job defeat them. With careful planning and risk assessment, A1 can maintain every aspect of the drainage on site with continuous excellent service, through storms and flooding where response times have saved untold damage to the fabric of historic buildings, to planned maintenance carried out at regular intervals in order to keep the estate flowing. Long may this high level of service be continued!

We have used A1 Loo Hire on numerous occasions and they continue to be our first choice of Toilet Hire due to their efficiency, professionalism and their efforts to always cater to what we need by often going that extra mile. We would highly recommend their services.

We contracted A1 Loo Hire & A1 Wet Waste to provide the toilets and waste removal for 10,000 guests at the Commemoration of the Start of the Battle of the Somme in Thiepval, Northern France. Clive Owen and his team worked all the hours that they could, as did all our other contractors, to make sure that the truly International event was a fitting and reflective two days commemorating the start of The Battle of the Somme's 100th Anniversary. I don't know of another contractor in the UK or in Europe who could have provided the level of service and attention to detail that we received.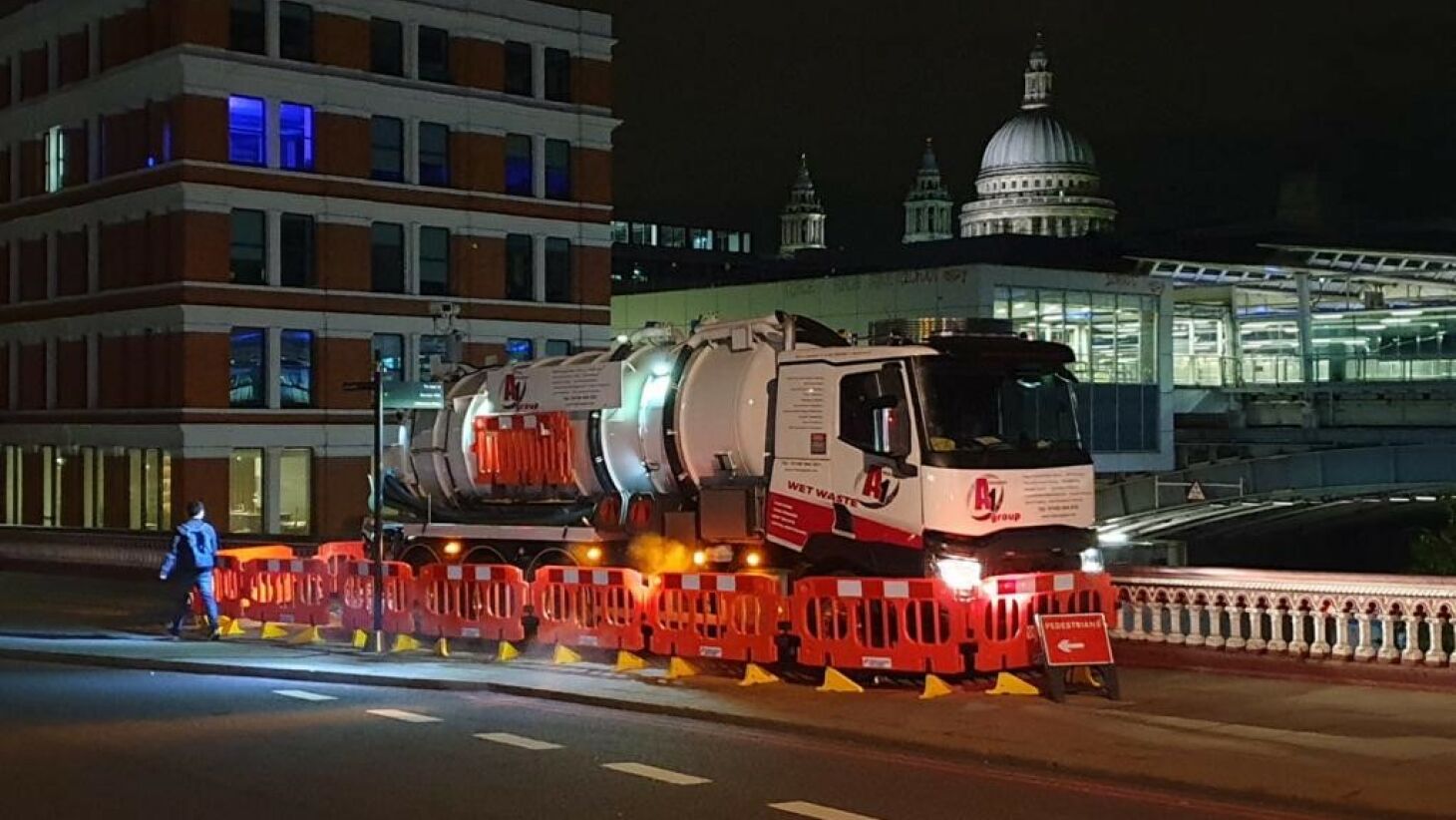 About Wet Waste
Don't let waste management stress you out. At A1, we specialise in innovative, integrated waste management solutions made simple. We provide one off services, through to long term contracts all with great flexibitility. With our integrated services, busy fleet of specialist vehicles and outstanding customer service, we're ready to help you manage your waste better.
No matter what industry you're in, we'll get your waste sorted. Efficient, reliable, professional — that's a promise.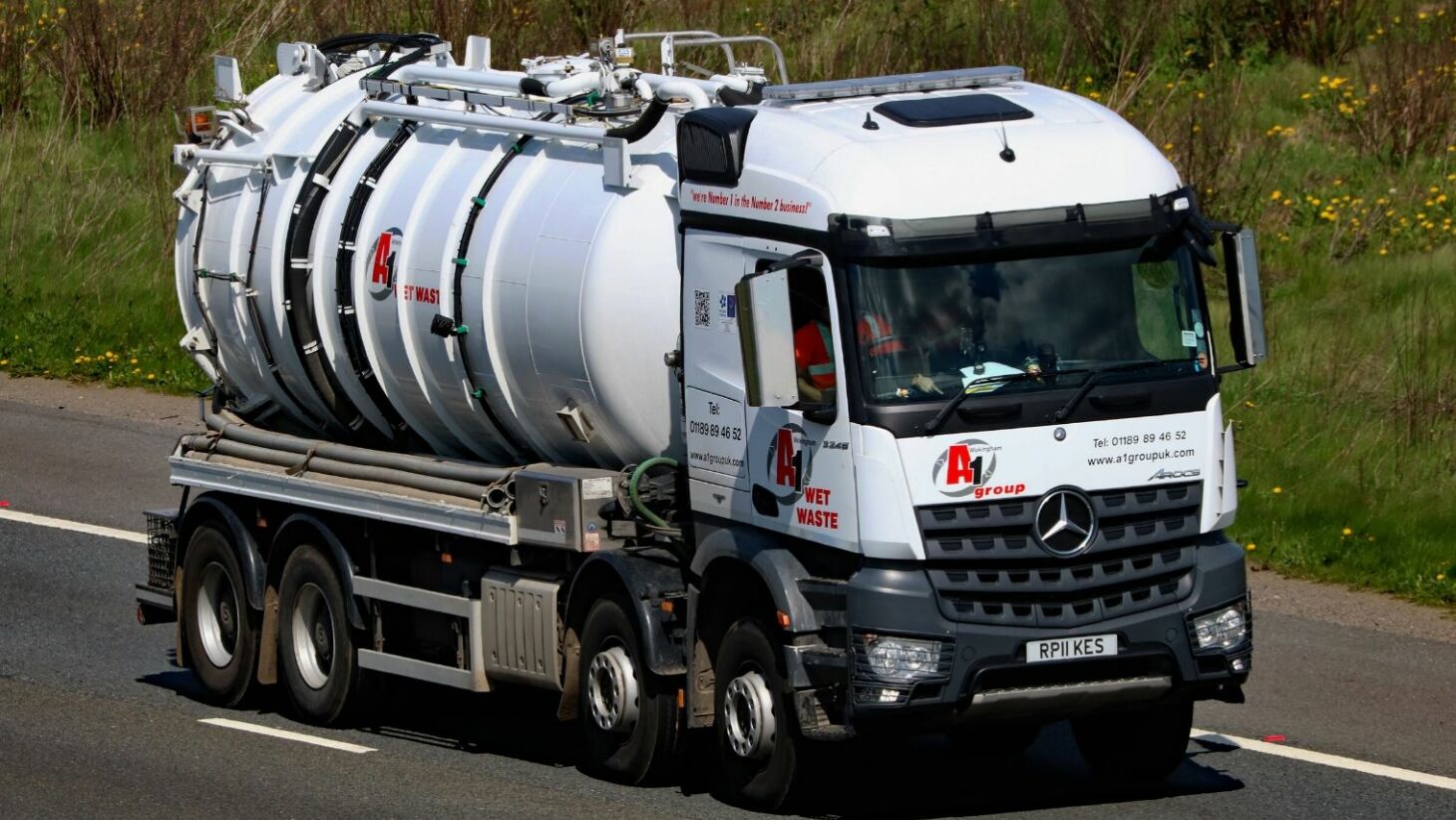 Our Fleet
The investment in our fleet is what keeps Wet Waste ahead of the game, with 10 tankers (and counting) and a wide range of other service vehicles, we're always on hand to keep drainage systems flowing. Check out our ever expanding fleet below.
View our vehicles
If you have any questions about our Wet Waste services, our knowledgeable and friendly staff are happy to help. Call us or click below for our contact form.