Dedicated Rail Service
The A1 Loo Hire Rail Division has been providing welfare facilities for the rail industry for over 10 years.
Working in conjunction with Network Rail and other subcontractors such as Shannon Rail, we have a great understanding of what rail contractors need, where and when.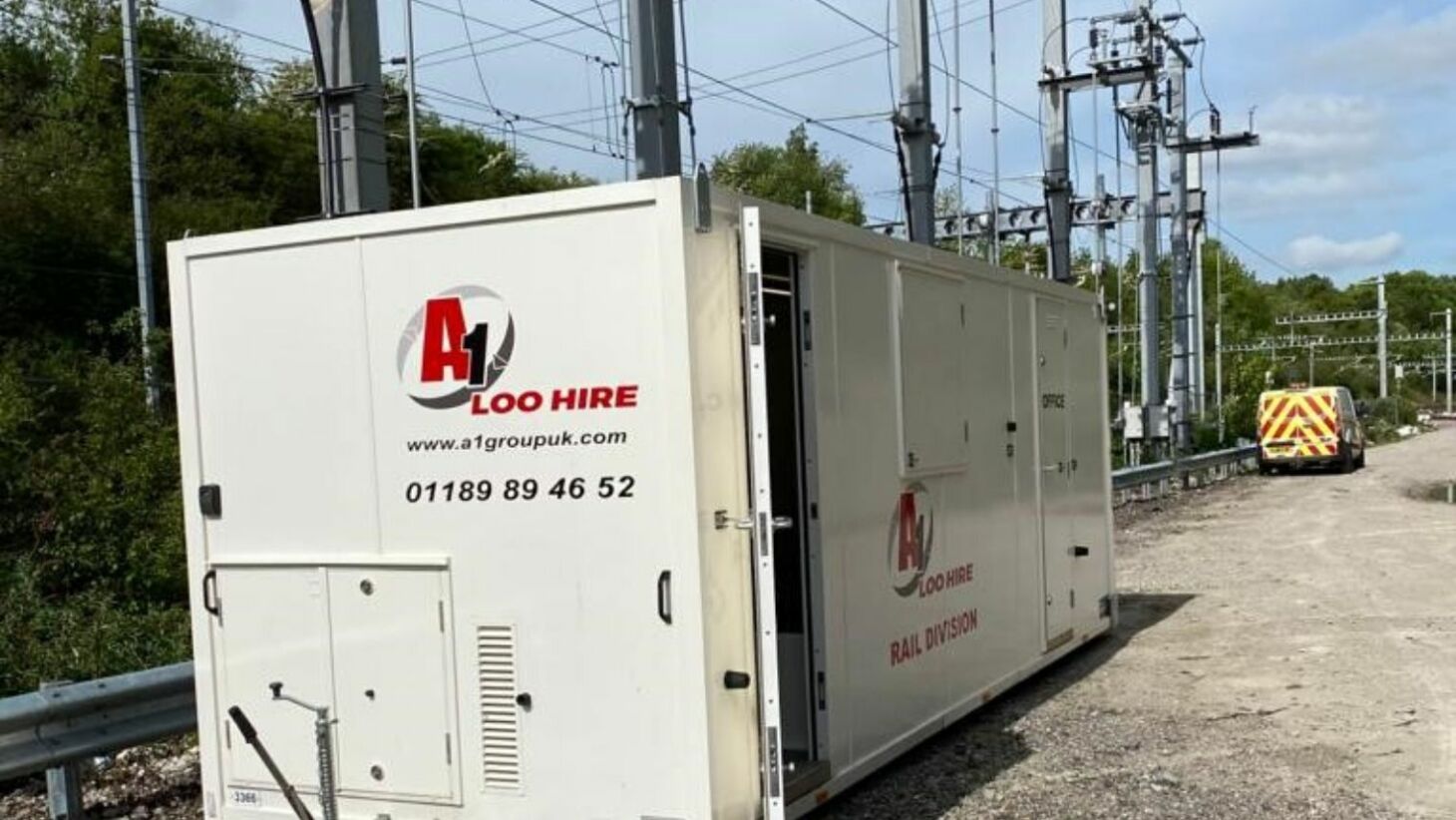 24/7

Support Service

Covering the whole of Great Britain and Northern Ireland, the Rail Division operates 24 hours a day, 7 days a week - offering servicing, delivery and collection or welfare and tool facilities where ever and whenever you need it. Our 24 hour service also covers emergency call outs, taking away the worry away from you so we can ensure there's minimal down time on projects as we know that down time and standing down your work force will have severe project delays that the rail industry just don't have time for.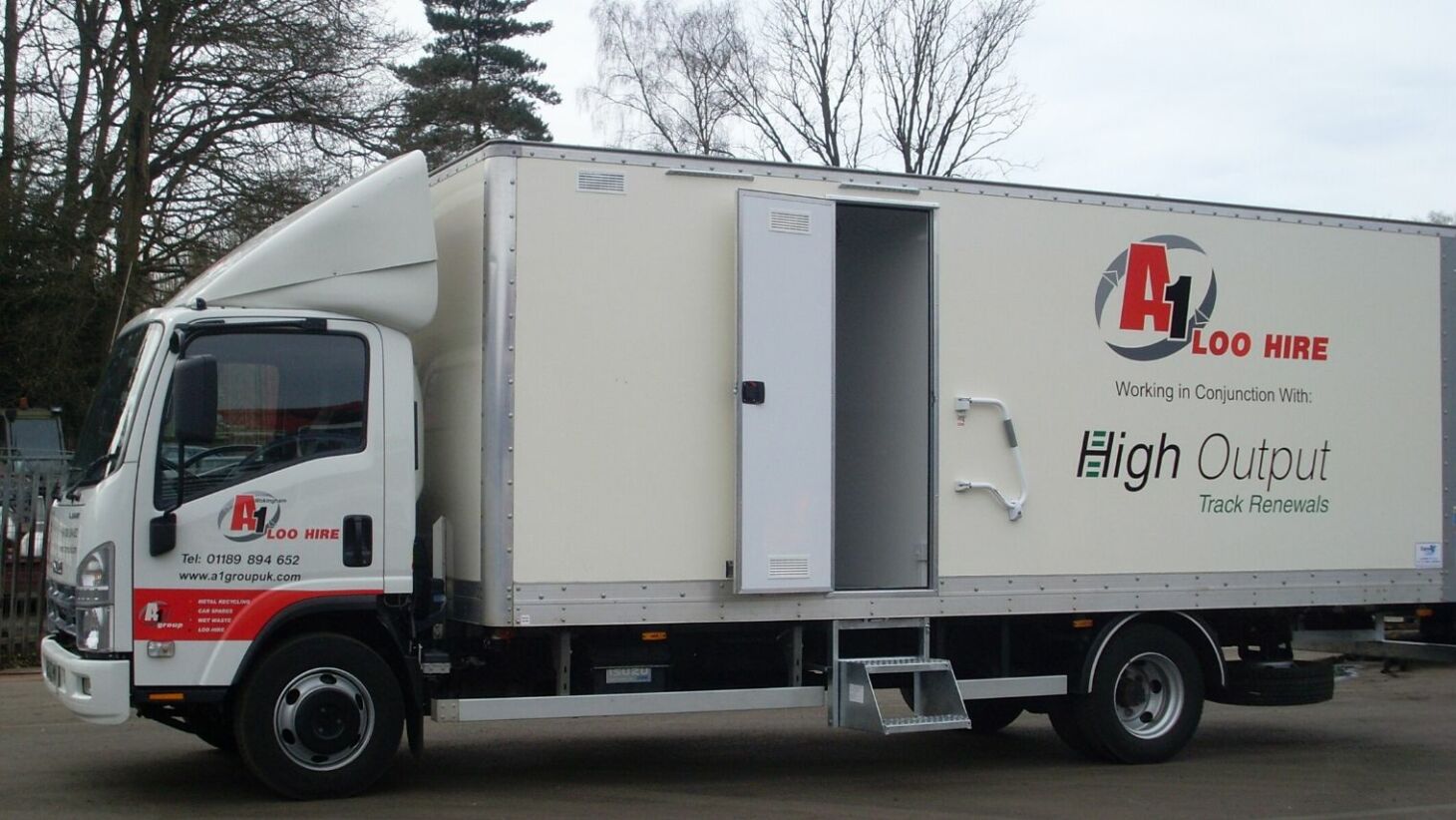 Environment

In Mind
With climate change a constant concern for public sector services, we have designed and manufactured our own bespoke range of eco solar powered units which we are continuing to expand to meet the high demand. From our eco 5 vehicles, to eco-welfare units, everything we use on the rail industry has the environment in mind. Our welfare units have also been designed and manufactured to fit the typically small rail sites and can be serviced by our small 3.5 tonne service trucks so access will never be an issue.
View our Rail Products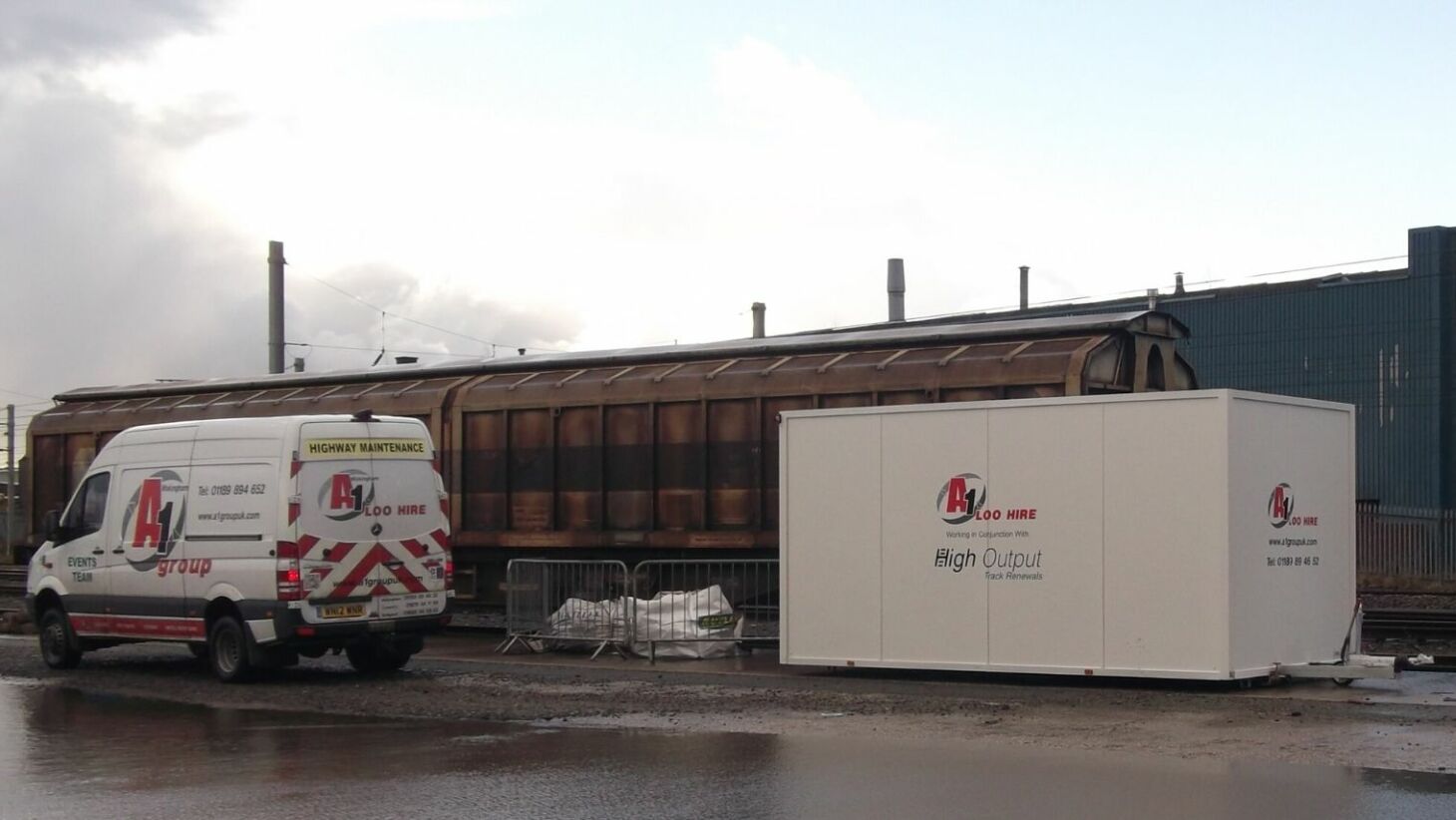 Taking
rail safety

seriously

We know that safety is imperative for anyone operating within the rail industry, that's why we ensure that our dedicated rail staff are PTS (Person Track Safety) trained as well as guaranteeing they are familiar with A1 Loo Hire's own health and safety policies. We are also accredited for the railway by RISQS, and have gained our ISO 18001, 14001 and 9001 proving we take health and safety, environmental impact and quality management seriously.
To find out more about our dedicated Rail Division, contact us today on the number below or via our contact form.