Our Services
Septic tank and cesspit emptying
Septic tank and cesspit emptying
Regular emptying of your commercial septic tank or cesspit is the best way to prevent:
blockages
overflows
foul smells
Our Wet Waste division offers both ad-hoc and pre-planned maintenance contracts for commercial businesses, plus a 24-hour emergency response team for urgent calls.
And with our fleet of tankers and jetting vans, we can service tanks of any size.
Septic tank and cesspit cleaning
Septic tank and cesspit cleaning
Septic tanks need regular maintenance to function properly. Our high-powered jet vacuums allow us to fully clean inside the tanks, removing debris and ensuring the tank is clear for the smooth separation and removal of waste.
As a registered waste handler, we have all the licenses needed to collect, transport and dispose of waste responsibly. Let us help your business — get in touch today.
Septic tank installation / replacement
Septic tank installation and replacement
If you need a new septic tank installing, or have a tank that needs replacing, our experienced engineers have you covered.
New tanks
We can survey your site before any work begins, then recommend the best place to fit the tank.
Replacement tanks
If you need guidance on the right size and model tank for your business, we can help. And of course, we'll install your tank and make sure it's working properly.
After installation

Once your tank is installed, we can arrange a planned maintenance program to minimise blockages, saving you time and money.
And as a registered waste handler, we'll also provide you with all the paperwork so you have an auditable paper trail showing how often your tank is emptied, and how the waste is disposed of.
If you have any questions about our Wet Waste services, our knowledgeable and friendly staff are happy to help. Call us or click below for our contact form.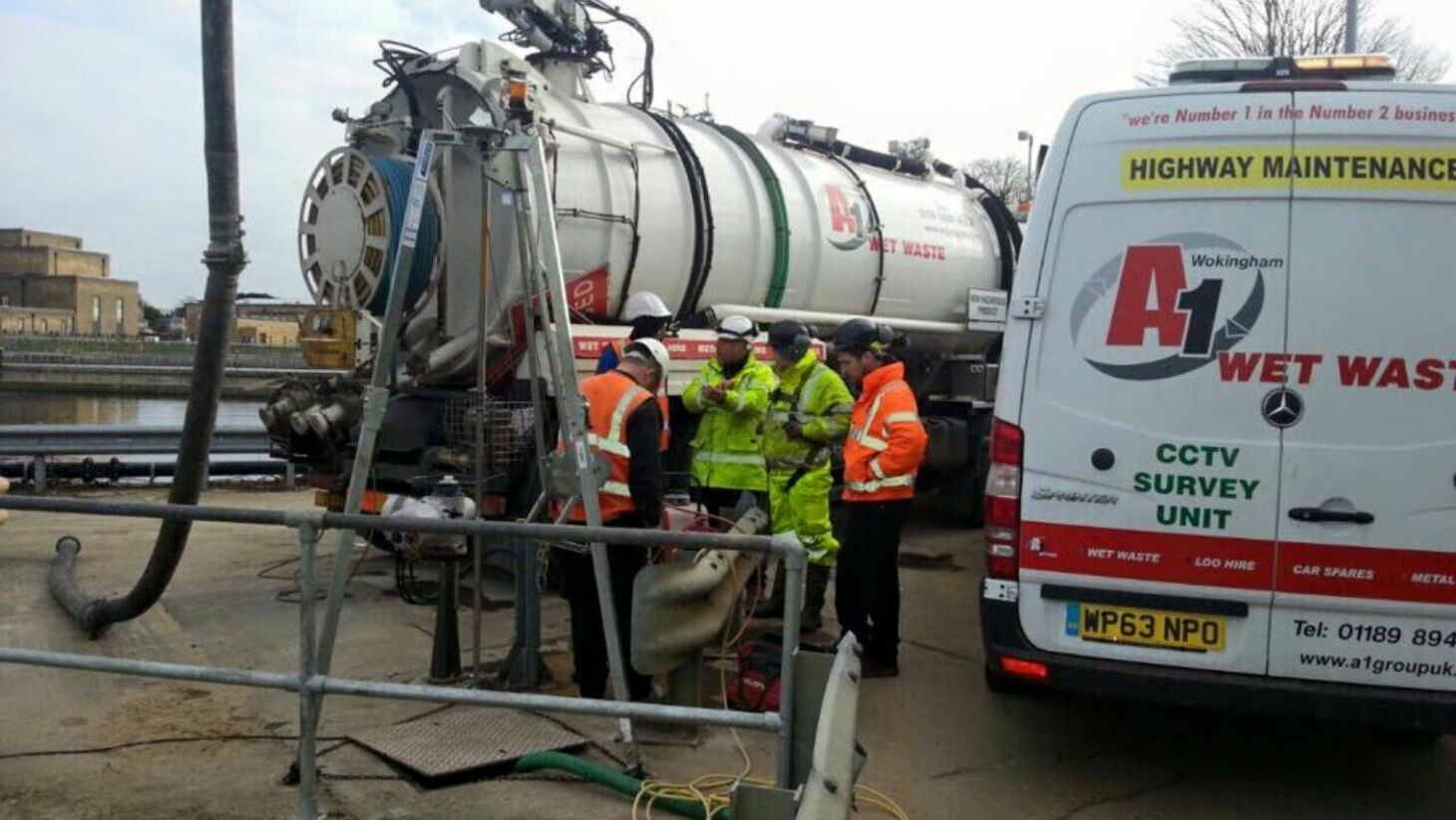 Working with

A1 Wet Waste

We make innovative, integrated waste management solutions simple. One-off repairs, long-term maintenance contracts — whatever you need, we're flexible.

Our integrated services, busy fleet of specialist vehicles and outstanding customer service mean we can help you manage your waste better.

You'll find us efficient, reliable, professional — that's a promise.