Standard Single Unit
Our standard single loos are our most popular choice for events, big and small. Ideal for sites where mains connection isn't possible, our single loos have full flushing capabilities and hand washing via either water basin or hand sanitiser. Our loos also come with a translucent roof so you don't have to pee in the dark, and vents so any unpleasant smells can escape!
Key features:
Hand sanitiser wall dispenser
Interior lock with indicator for maximum privacy.
Fully sealed tank to eliminate unpleasant odours.
Weekly cleaning and inspection service.
---
Disabled Toilet
We have a range of high standard portable disabled units with ease of accessibility always in mind. They are compact, easy to move and effortless to maintain, all while meeting strict guidelines with superior ventilation keeping the unit fresh, even with high use and hot climates. We can also provide disabled units with mother and baby facilities.
Key Features:
Grab bars for easy entry & exit
Non-slip flooring
Low level toilet
Accommodates wheelchair occupant & carer
Wide access door
No ramp access ideal for wheelchair entry & exit
---
Builders' Toilet
Our site toilets are popular choice within the construction industry, from portable chemical toilets for house extensions to long term rentals of portable mains toilets, we've got it covered. Our site loos come inclusive of a weekly service and plenty of toilet roll.
Key features:
Hand wash basin with own water supply (hot or cold water available)
Interior lock with indicator for maximum privacy.
Well ventilated interior with translucent roof allowing light filter through.
Fully sealed tank to eliminate unpleasant odours.
Weekly cleaning and inspection service.
Single Trailer Unit
Our single trailer toilets are ideal for small events or garden parties. They come complete with heating, hot wash facilities and lighting with mains power supply connection, or self-contained generator. They're a popular choice for events that want something a little more upmarket than a single plastic toilet.
Key features:
Hot wash facilities
Lighting
Mains power or generator
---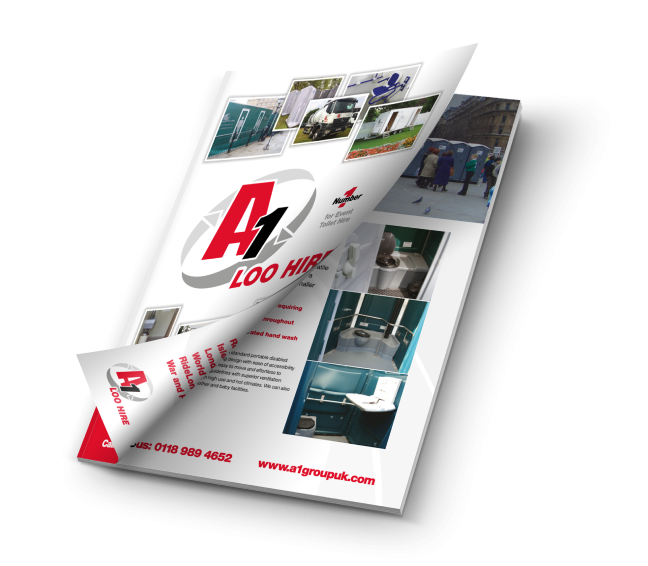 Download

Our Loo
Hire Brochure

Get all the details of our portable toilets and welfare units from our Loo Hire Brochure. You'll find out the full specifications on all our units so you can decide which is best for you.

Download
If you want to find out more about A1 Loo Hire, our knowledgeable and friendly staff are happy to help. Call us or click below for our contact form below.