4 Man Urinal
The four man urinals are free standing pods which are easily accessible for male dominated events and urinals enclosures. Mostly hired in large quantities these are a low-cost option for providing maximum urinal facilities. Due to the 'open' nature of these urinals, they are often positioned behind fencing in male only toilet areas. These urinals are small and stackable so are easily transportable and help reduce transportation costs.
---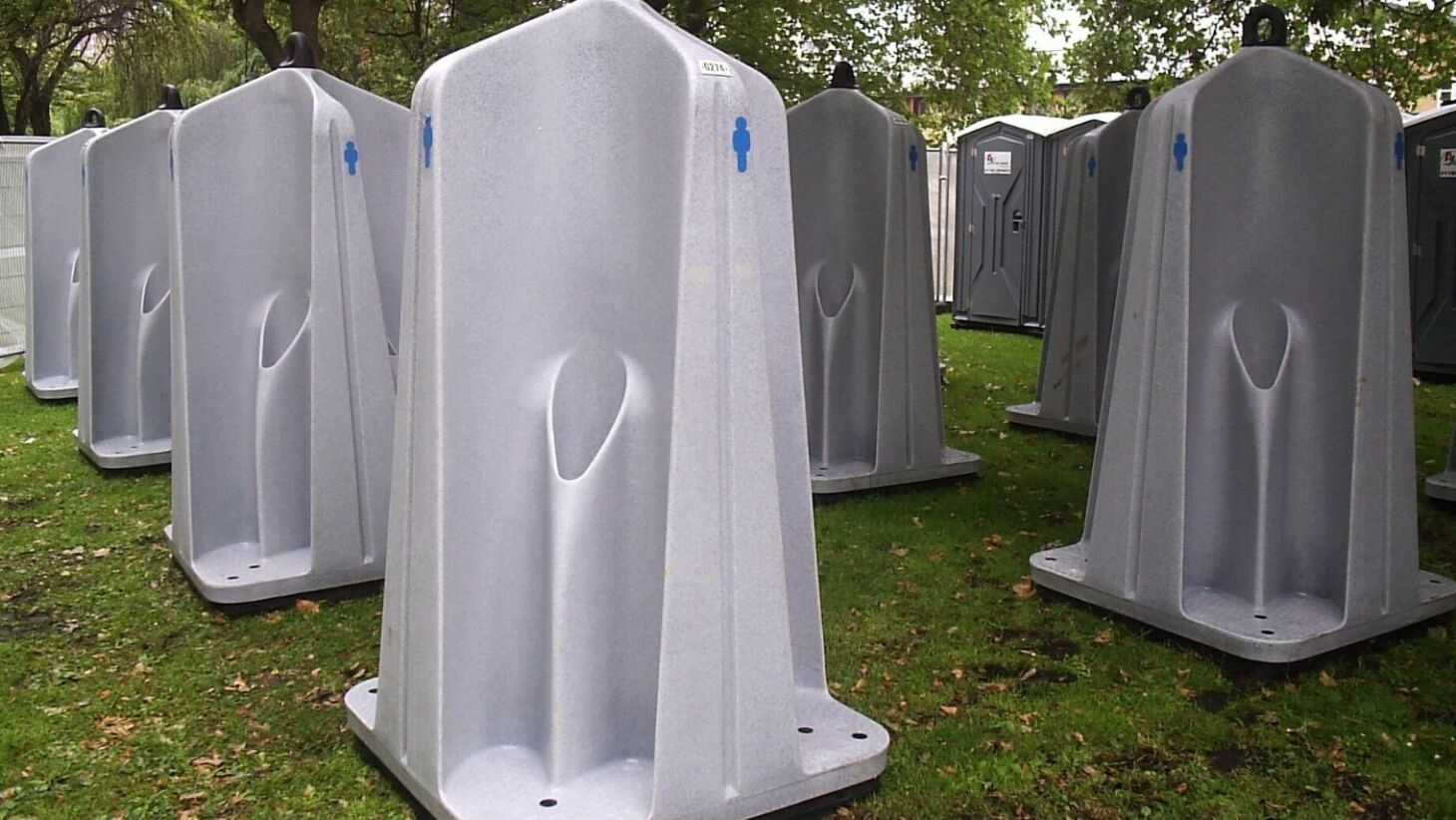 Kros Urinal
Our Kros urinals are a lightweight, outdoor urinal system ideal for large outdoor events. Their sleek design gives the users a higher level of privacy than other urinal types and allows simultaneous use by four men, side-by side with sufficient privacy and separation.
---
6 Bay Walk In Urinal
The six man walk in urinals are ideal for large events and minimise queuing. Open at both ends it allows for a steady flow of users. Often positioned near alcohol tents, they are discreet to allow privacy and are often used in groups to provide optimum male facilities.
---
Trough Urinal
Our trough urinals are perfect for large events with a high volume of people. The trough urinal system is built from polypropylene troughs attached to heras fencing and connected by a system of pipework allowing effective drainage. The 5 man urinals can be positioned around the outside of the urinal enclosure allowing for a cost effective, space maximising solution. These urinals can either be used with large waste tanks, or connected to mains drainage.
---
Urinal Trailer
Our luxury urinal trailer units are a popular choice for private events where privacy is paramount. The urinals trailers are self-contained with large holding tanks so can hold a large capacity of waste, minimising the need for emptying. They are usually used alongside other toilet trailers, in hospitality areas to reduce queuing and aid efficiency.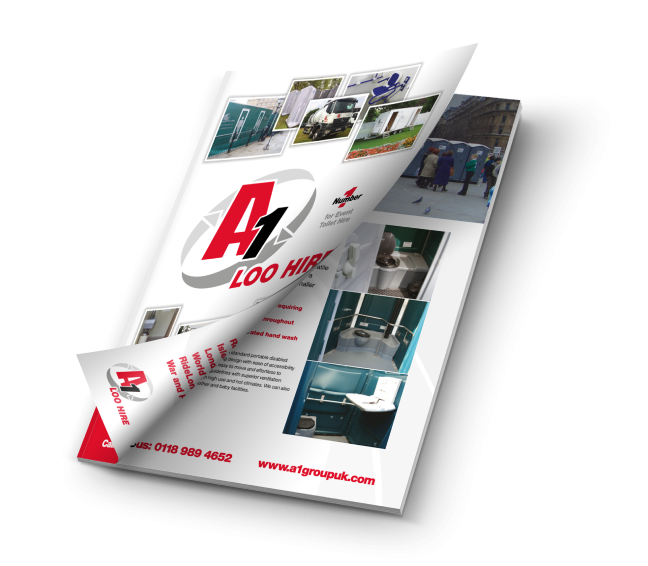 Download

Our Loo
Hire Brochure

Get all the details of our portable toilets and welfare units from our Loo Hire Brochure. You'll find out the full specifications on all our units so you can decide which is best for you.

Download
If you want to find out more about A1 Loo Hire, our knowledgeable and friendly staff are happy to help. Call us or click below for our contact form below.