Portable toilets and wet waste removal for NHS COVID-19 testing stations
We've recently entered the spring/summer season which is normally packed with outdoor events including weddings, festivals and marathons. COVID-19 has already caused great disruption across the country with some of our larger events already being cancelled, and more in the pipeline.
There's no denying that this is a challenging time for any business, especially those focused on summer trade, but in true A1 spirit the team have been busy working on gaining new jobs to keep us and our staff busy.
Working with our partners who specialise in portable accommodation cabins, we have been really fortunate to have been awarded a contract to supply portable toilets, and remove waste products from a number of NHS pop-up COVID-19 testing stations across the UK.
Not only is this great work for both our Loo Hire & Wet Waste divisions, it also allows us to keep staff working.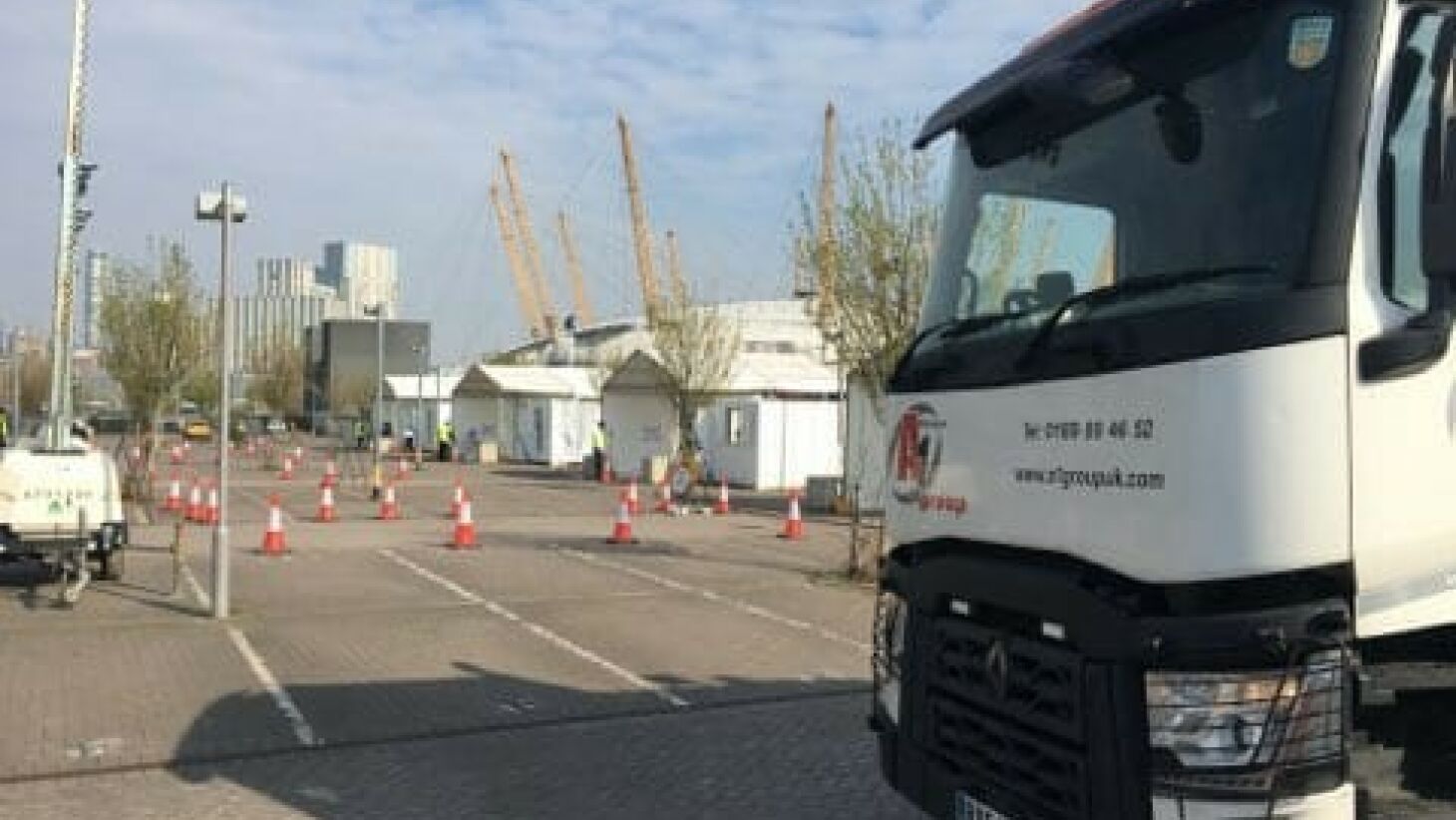 With deliveries as south as Bournemouth, to the o2 Arena in London and even Carmarthen in Wales, the number of NHS Covid-19 testing stations that we are now very proud to be supplying and servicing is over 20. It's so satisfying to be involved and doing our part to help the country and are also extremely grateful for the additional work for our staff.
Need extra loos

to help with COVID-19?
If you need additional toilets, showers and hand wash facilities, we've got it covered