A1 Group offer luxury, waterless toilets for hire
Our fleet of Loowatt toilets provide luxury, waterless toilets offering a clean, hygienic and environmentally friendly experience. The waterless technology means they can be used anywhere, removing the need for mains connection or disruptive pump trucks on site.
The patented system uses a liner to draw waste down, out of the bowl, removing germs and odours and leaving a clean bowl after every flush. The waste is sealed in a concealed barrel, when these are full, they are removed, replaced and collected for processing. This means waste can be securely stored and collected at the end of the event if required.
The Loowatt waterless technology and waste disposal system is completely unique, always popular, it delivers a premium experience alongside versatility and sustainability.
Key features
● Completely chemical and water free
● Electric flush
● Available in 4 seat pods or 6 seat trailers
● Pods come equipped with hand sanitizer, trailers have sinks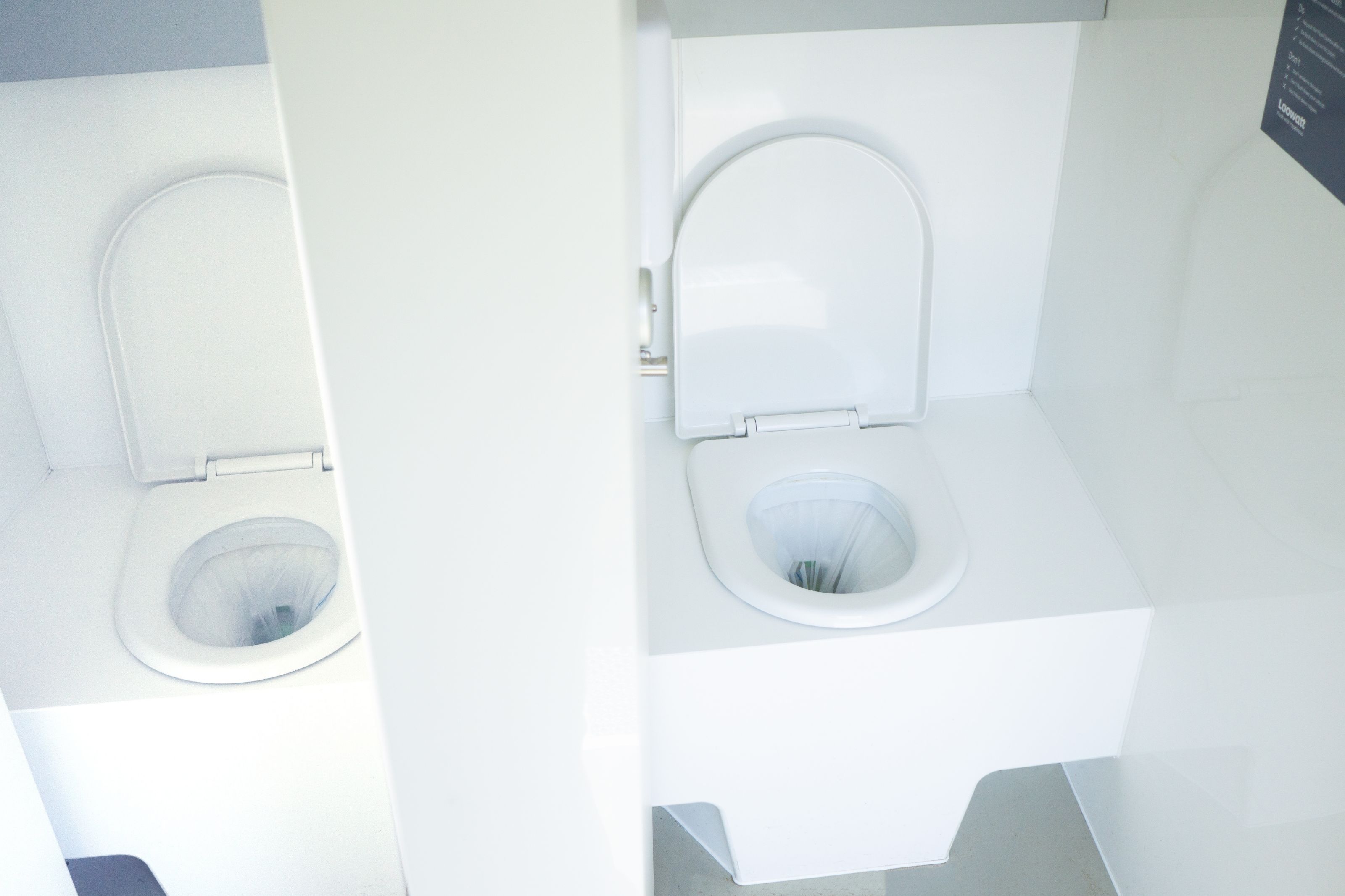 Find our more about the range of services A1 Loo Hire has to offer, call us today or view our product range.