A1 Boys at the Standlake HMC banger meeting
The Heavy Metal Classic Banger Meeting 2020 was held at Standlake Arena last weekend and 13 of the A1 staff competed in the event. There were over 215 competitors racing in the 20 races over four categories so it's a big event in the Banger Racing calendar. The majority of the A1 guys that raced got their cars and parts from our yard – one of the many benefits of working in a scrap yard!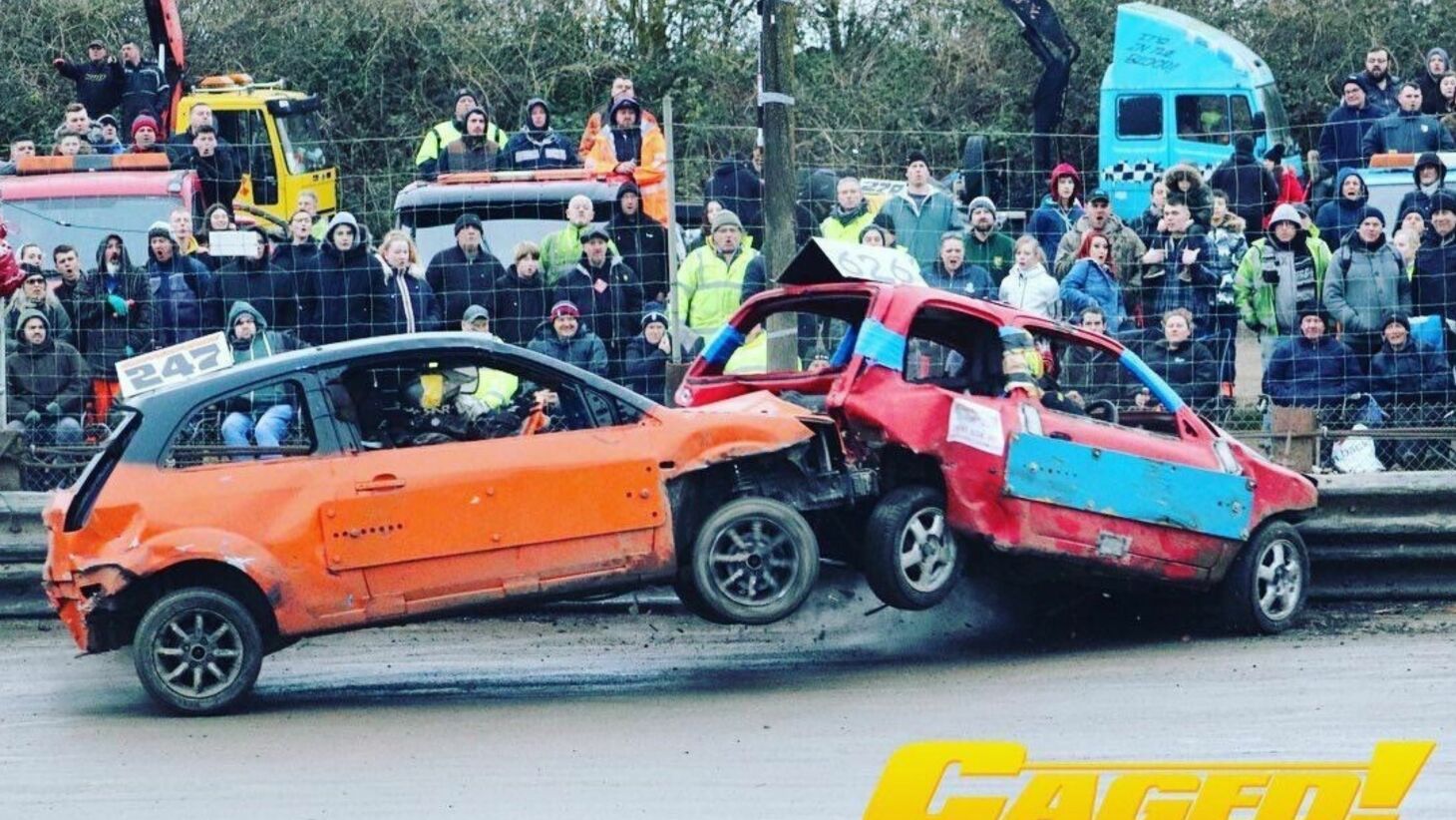 A1 Racers;
Garry Webb
Josh Gooch
Billy Harper
Nick Digweed
Dan Wigman
Jimmy Craig
Tommy Harper
Joey Reynolds
Lips
Jack Reynolds
Ash Wallace
Jethro
Alan Webb
The bangers
A few of the boys had Micro Cars (under 1300cc). These are typically easy to get ready to race because there's no need to change any of the car's features. 'Micros' are the smallest vehicles used in banger racing and tend to feature cars such as Ford KAs and Vauxhall Corsas. Micros are usually cheap to buy and repair and need limited preparation to get them ready to race so have quickly become one of the most popular types of banger racing.
The boys involved in the Unlimited National Banger Category and the Under 2Litre Classic Category have to spend much longer getting their cars ready. Some of the guys spent 3 or 4 nights before the race working on their cars – engines and gear boxes were replaced, panels beaten out and one car had to be changed from a left hand drive to a right hand drive. It's often underestimated how much work goes into the race prep. It can be a lot of work to then be pushed into a wall and out of the race five minutes in. That's all part of the fun and adrenaline though!
How did they do?
We were pleased to see a number of the A1 boys placed in the races. Garry had two 2nd's in the Unlimited, Joey came first in the final of the Under 2 litre Classics Category and also the Micros. Jack also got third in the final of the Under 2 litre Classics Category. We must also mention Billy who has been seen walking round the yard with a limp after he was pushed pretty hard into the wall in the final of the Micros – It's a shame 'Hot Rod' Joey hasn't learnt some tactics from Lee Clarke.
A lot of the boys will also be meeting at Standlake in March for the A1 open on 1st March. More information on the meeting can be found here: http://www.standlakearena.co.uk/fixtures_2019.htm
Banger Racing and A1
Banger racing is a big part of the culture here at A1 and has been for many years, staring out with the likes of Terry Coke, Richard Petty and Dougie George to name a few. Not only are our staff passionate about the sport, we also gain a lot of our trade through racing and really appreciate all of customers that have been generated through the love of Banger Racing. As a company we like to help out those that are up and coming in the industry and provide sponsorship for those that need it, whether that be providing cars and parts to keep them racing, or a helping hand to get things working.
Garry, personally also tries to help as many people across the country in the sport, and looks forward to helping as many people as he can in 2020.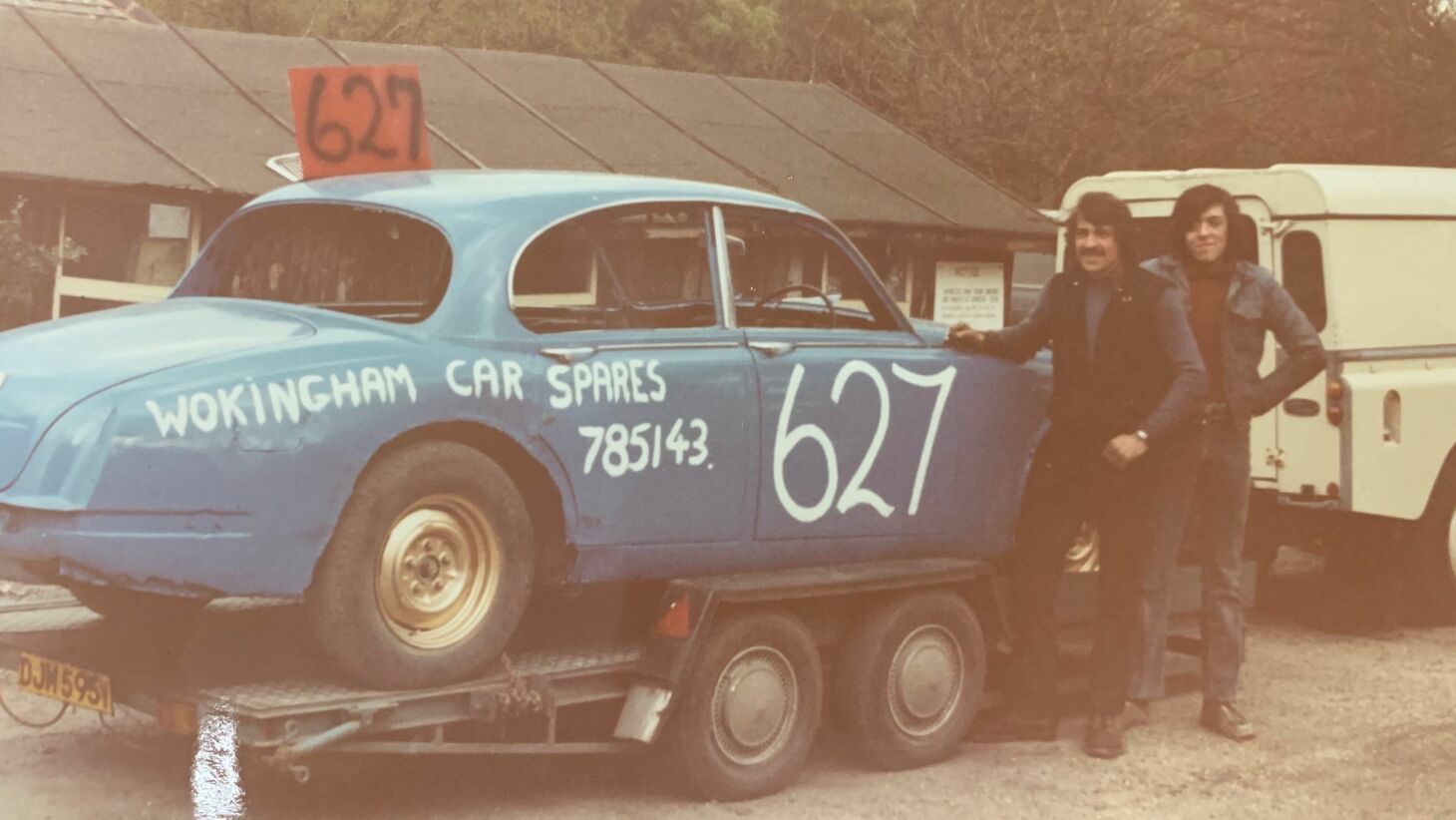 Terry Coke in the 80's with one of the first bangers to come out of the yard, today his son-in-law and Grandson are still representing A1 on the banger scene!
Need parts for your banger? Call us today to see if we have what you need.